VSOC
(Virtual Security Operation Center): it is our Virtual security department, it includes monitoring and incident management in the areas of Cybersecurity and Infrastructure (Microsoft, Vmware, Veeam Backup). In our contract we cover the section of Patch Management (Intune, SCCM) for Servers and Workstation, Antivirus and analysis for prevention of attacks to the network and emails (Office 365 Admin / Security)
ITSM
As an added value, our monthly contract includes our Ticketing System that will be adapted to your needs for the management control of the IT department (ITSM).
Our monitoring services include Certified Engineers for the Office 365 E5 Security Suite: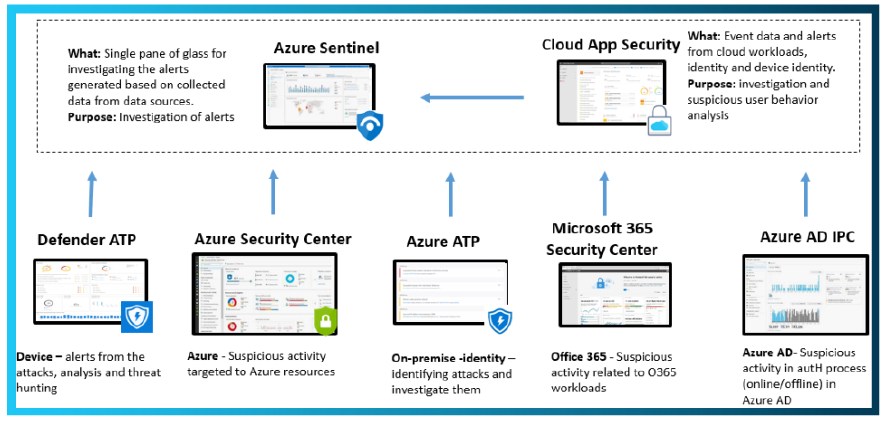 Experts in:
1. Security Defender ATP
2. Azure ATP
3. Cloud App Security
4. Office 365 Security (Anti-Phishing, Anti-Spam, DLP, Labels, Compliance)
5. DMARC, DKIMG SPF
6. System Center Configuration Manager

COMPLEX INFRASTRUCTURES?
Our Ticketing System is the only ITSM software that guarantees the management of large IT infrastructures with millions of goods or assets, allows segmentation by entities with their respective administrative policies and allowed expenses.
THE ULTIMATE DECISION-MAKING TOOL FOR ADMINISTRATORS
Keep track of the life cycle of your assets, monitor their obsolescence and obtain in real time the status of licenses and software obsolescence.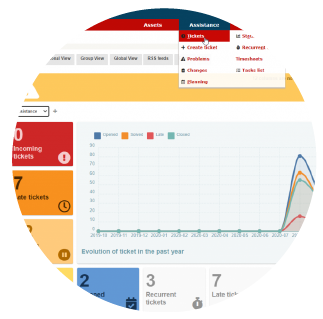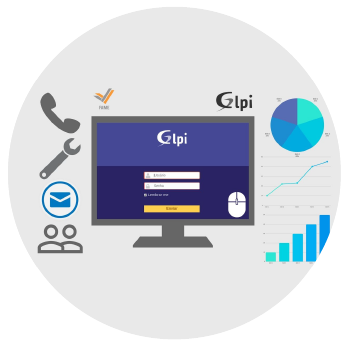 ITIL® COMPATIBLE
Improves the focus and response of IT technicians to users in need of assistance, manages requested services, incidents, problems and changes in infrastructure with the most accepted standard and best practices in the world for service management.
AUTOMATIC IT INVENTORY
Visualize the condition of each IT asset in your company in real time with our automatic cross-platform inventory built into the Ticketing System. Detects in advance software or hardware renewals or updates to be executed. (System Center Configuration Manager integration available)
COLLABORATION AND REMOTE CONTROL
Our Ticketing System includes integration with Microsoft Teams, Telegram. Teamviewer among others. Which facilitates a more effective communication to be aware of the requirements of the user.

Our Engineers are qualified by the following manufacturers.