Our Virtual security department, it includes monitoring and incident management in the areas of Cybersecurity and Infrastructure (Microsoft, Vmware, Veeam Backup).
The servers and equipment of our companies are the technological engine that drives our entire business, and it is vitally important to know the current and detailed status of each of its components to prevent unwanted failures.).
A ticket system which facilitates and organizes IT management, centralizing the information in one place.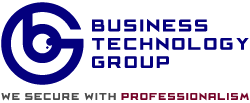 Business Technology Group services, encompass the complete life cycle of solutions and provide end-to-end consulting, implementation and management services.
Contact information
Location: 2013 Live Oak Blvd Suite N Unit #109 Saint Cloud, FL 34771
Email: [email protected]
Phone: 787 3654279